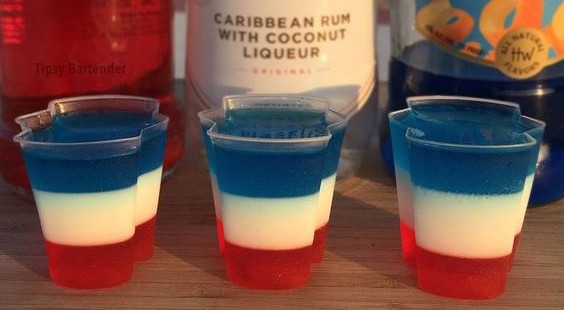 list
Must Have 4th of July Party Drinks
By
|
4. Red, White, and Deep Blue Cocktail

This is that drink that will gently trick you into getting comfortably wasted. It has all this delicious fruit and ingredients inside, but it also has rum and Smirnoff green apple. It sneaks up on you just like the colonial army sneaked up on the redcoats. Only this time everyone wins (mostly America), because we all get wasted. Your night is sure to go well after you polish off a few of these Red, White, and Deep Blue Cocktails!

1oz (30ml) White Rum
3oz (90ml) Smirnoff Ice Green Apple
1oz (30ml) Blue Curaçao
Lemon Juice
Cherries Maraschino
Lemon Slices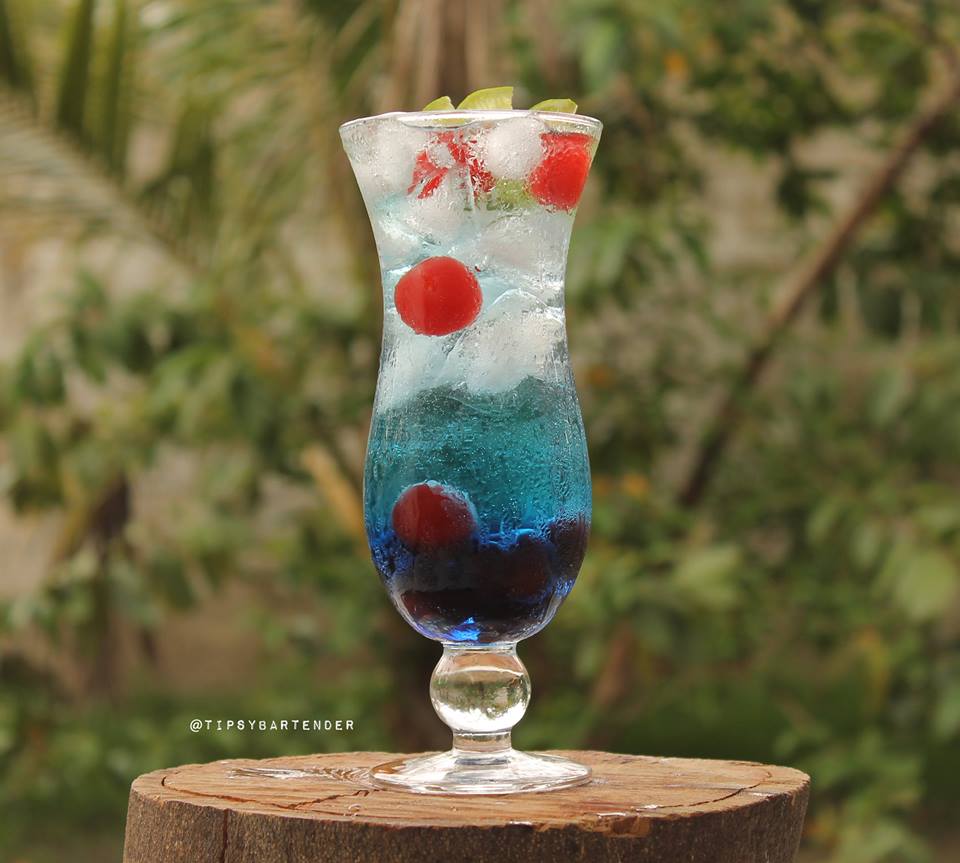 3. Summer Blues Punch

Sometimes you just want your drink to be quick, dirty, and to the point. You can get all that plus a sexy blue color and flavor with the Summer Blues Punch. The trick is to shove all the stuff into a dope glass container like the one in the picture and fill your cup up whenever you see someone wearing American flag clothing. You know that means you probably need like 6 of these things right? Worth it.

3 1/2 oz. (105m) Vodka
3 1/2 oz. (105m) Triple Sec
2 oz. (60ml) Blue Curaçao
Top with lemonade
Strawberries
Lemon Slices