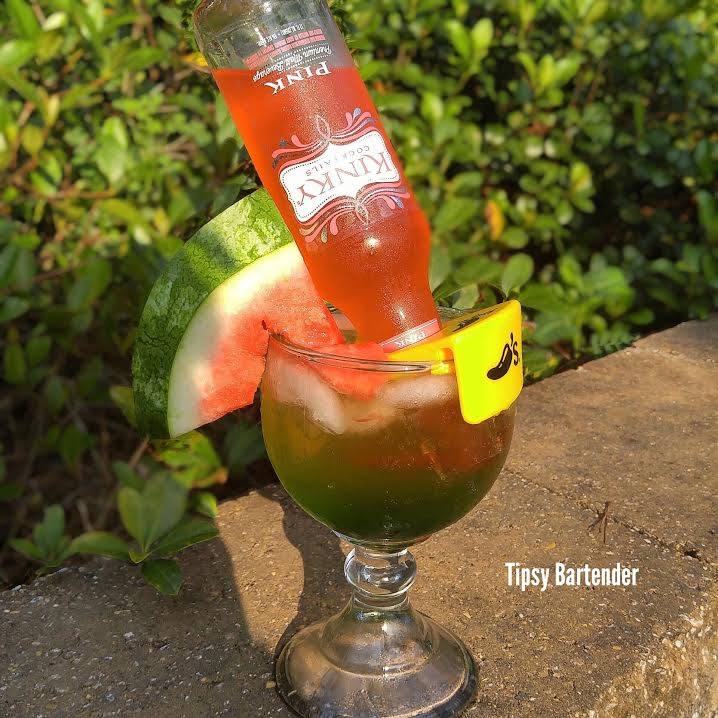 Kinky
Lust For Me Cocktail
By
|
The Lust For Me Cocktail is a delicious drink featuring Watermelon Vodka, Sour Apple Pucker, Sweet and Sour with a dash of Lemon Lime Soda.
1 oz. (30ml) Watermelon Vodka
1 oz. (30ml) Sour Apple Pucker
1 oz. (30ml) Sweet & Sour
3 oz. (90ml) Lemon Lime Soda
Mix 1 oz Melon Liqueur, 1 oz Orgeat Syrup, and 1 drop green food coloring and drizzle over to create gradient. Add one bottle of Kinky Pink Cocktail and garnish with a Watermelon Slice. Shake and strain over ice.