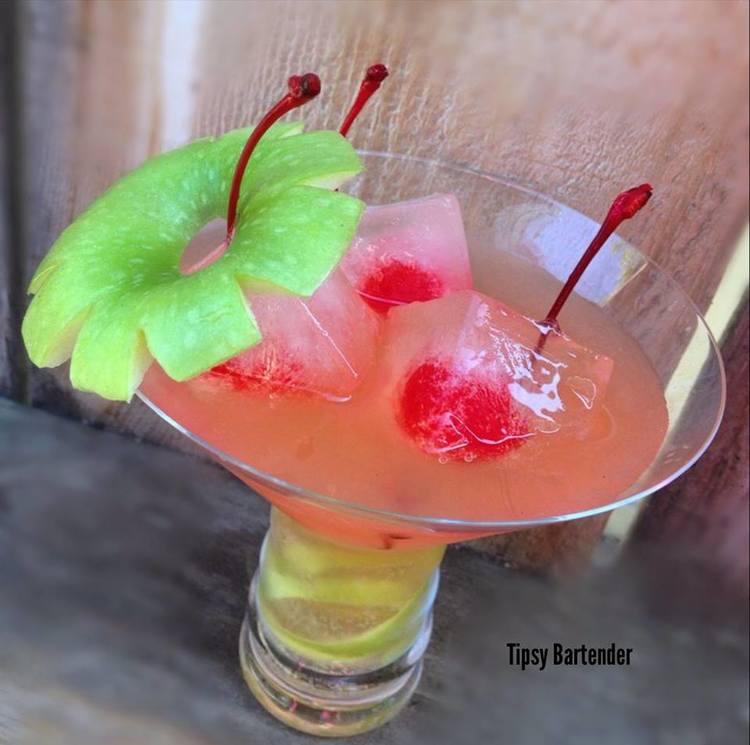 Citrus
Apple Island Cocktail
By
|
The Apple Island cocktail is a very creative looking drink it has a apple slice cutout and cherry ice cubs. The cocktail is made up of Apple infused Citrus Vodka, Lime Juice, Sparkling and Apple Juice.
2 oz. (60ml) Apple Infused Citrus Vodka
1/4 oz. (7ml) Lime Juice
Top with sparkling Apple juice
Garnish: Apple peel twist on bottom of glass
1 slice of the top of a green apple
& maraschino cherry infused ice cubes.
Instagram Photo Credit: @calimixers